Our Story
The Veddas was created as a solution to offer natural, affordable skin and hair nourishment to serve the appearance and utility of our diverse comrades.  We wanted to do this while staying true to our Ayurvedic roots. As such, The Veddas is the first Ayurvedic inspired men's grooming line. 
We hope your experience with our aromatic blends will open up the conversation regarding self-care, wellness and culture.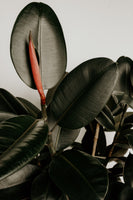 Defining Difference
We source all our ingredients naturally and pour in small batches to ensure quality control.
We never test on animals.
We do not use sulphates, parabens or toxic ingredients in our formulations.
Our products are packaged in containers that can be re-purposed.
Our scents are carefully curated to provide aromatic pleasure.
Customer experience and customer satisfaction are top priorities.
We strive for inclusivity and diversity within our brand and beyond.